Hi! Welcome to my site 😊 I'm Christine and I am the sole hairstylist and owner/operator of Christine Rhea Hair. I am a full service hairstylist offering haircuts, hair coloring (highlights, balayage, ombres, full colors, etc.), formal styling, bridal work, and hair extensions.
I have over fifteen years of experience in the hair and beauty industry. It all started when I was fifteen years old and stepped into my first cosmetology class in high school. I was immediately hooked! I took cosmetology classes all through high school and then continued on to Delmar College of Hair Design. In 2009 I obtained my Red Seal Journeyman Hairstyling license.
Over the lifespan of my career I've worked at a few different salons, and had the opportunity to apprentice and train under some of Calgary's best stylists and educators. I managed a trendy downtown salon for 5 years before finally making the jump to branch out on my own.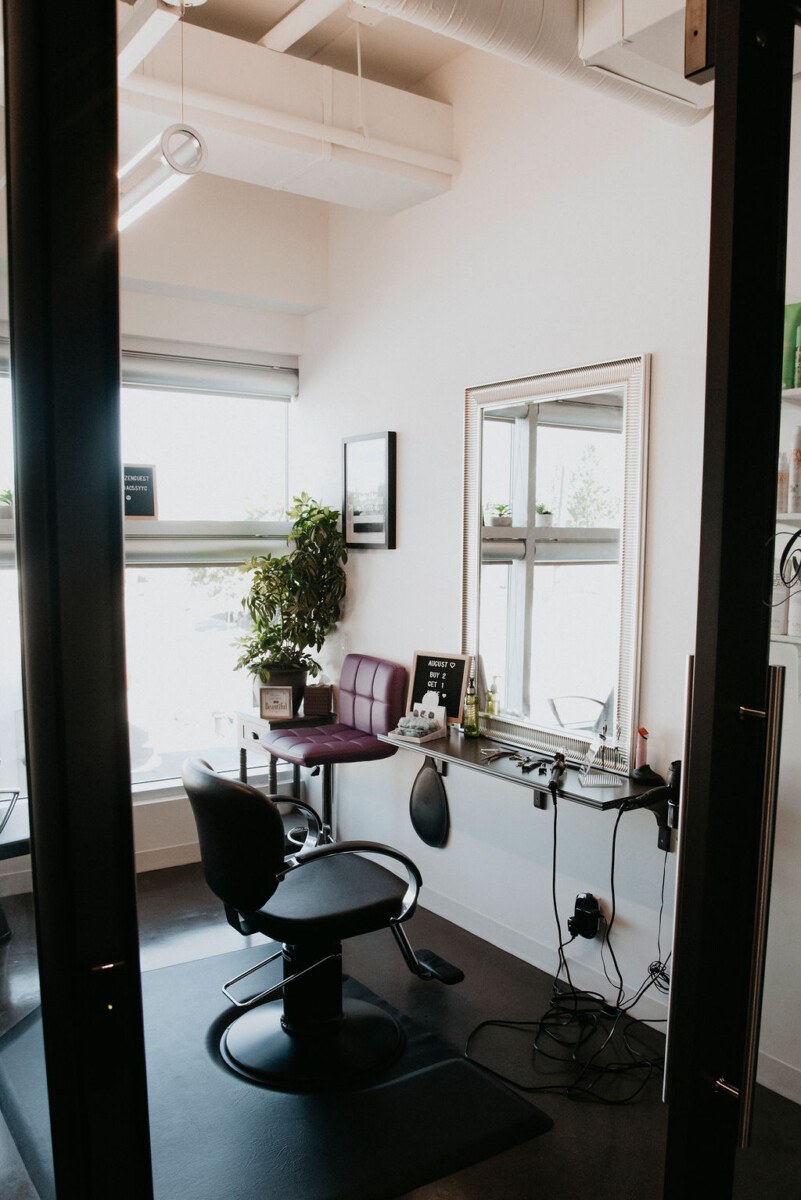 In April of 2017 I opened my very own studio at Citizen Salon Studios at their Mission location. My studio lived here for the first three years, and then in March of 2020 I moved to Citizen's Marda Loop location where I currently reside. I have my own private studio within the amazing community of Citizen Salon Studios. I really feel like it's the best of both worlds; private, intimate space… but also the bustling salon atmosphere right outside my door!
I have taken many different courses and love to expand my education whenever possible. One of my favorite things about this industry is that it is always changing and there is always something new to learn.
From the time you make your appointment until the time you leave my space, I am committed to ensuring you look and feel your absolute best. I want to work with you to select and reinvent the look that best enhances your personality and style. I can't wait to meet you and help you meet all your hair goals! Hit that BOOK NOW button now and reserve your spot in my chair 😊
When I'm not in the salon you'll find me spending time with my husband, son, and labradoodle Charlie…. Watching movies (most likely something Disney), hiking/exploring the mountains, and spending time with friends/family.
"I think the most important thing a woman can have – next to talent, of course, is her hairdresser."
– Joan Crawford
Thanks to Shannright Photography for taking all the pictures on this page.